The Ship Restaurant & Bar ( Shaw Centre )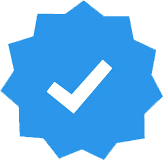 Verified
WhyQ deliveries is a batch-aggregation delivery service hosted on the WhyQ website and mobile application that allows you to mix-and-match orders from different stalls at hawker centres.
WhyQ Merchant deliveries are on-demand delivery solutions, and the e-store is run entirely by merchants themselves. WhyQ is a platform host for their sites, and supports merchants by providing delivery and payment collection services.
Verified Merchants are merchants who have submitted official business documents to the WhyQ Merchant Team to verify the legitimacy of their business. Verified Merchants also have delivery and payment integrations with WhyQ. As such, WhyQ will be assisting you for any payment or delivery enquiries, disputes that may arise from your order.
Verified Merchants are easily identifiable with a "Verified" status and a blue tick next to their store name.
You can do so, but do note that WhyQ is only acting as a platform host and will not get involved with your dealings with the merchant, including delivery and payment arrangements.

As such, you should deal directly with the merchant for any enquiries, disputes that may arise. If you choose to order from an Unverified Merchant, WhyQ does not assume any liability for any payment or delivery disputes that may arise with you and the unverified merchant.
Prices reflected are entirely managed by merchants and WhyQ does not mark up any prices nor take commissions from the merchant. Delivery charges will be displayed and will be as quoted based on location.
WhyQ also applies a 3% service fee on each order to offset the costs of payment gateway fees and platform maintenance.
Delivery fees are charged according to distance. For example, if you choose to order from a merchant close to your location, it may be significantly lower than if you choose to order from a merchant across the island.
If you are ordering from an Unverified Merchant, please contact the merchant directly to find out more about their delivery fees and payment methods.
The WhyQ delivery rider will deliver to your doorstep, so please indicate your block, unit and floor number. Please note that some deliveries may be fulfilled directly by the merchants, for example unverified merchants, and merchants who choose to deliver themselves using their own transport.
You can add special instructions so that our partner merchants can prepare the food based on your special requests. However, kindly be advised that notes are followed based on a best effort basis and some partner merchants may not accept notes.
If you are ordering from a Verified Merchant, you may email us at contactus@whyq.sg. Alternatively, please call our hotline at +65 6914 2673 for our customer service officer to assist you.
For Unverified Merchants, please contact the merchant directly if you face any issues with the order.
Do note that WhyQ promo codes do not apply as merchants are directly managing their own e-Stores and running their own promotions.
You may wish to refer to the merchants' channels such as social media to check out ongoing promotions they are offering, as well as relevant promo codes.